Rev'd Robert Wainwright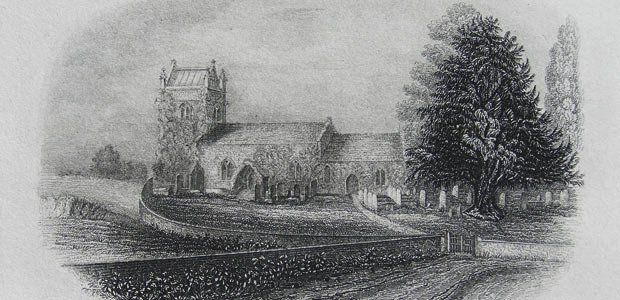 REV'D ROBERT WAINWRIGHT - Rector of Thorpe Mandeville for 43 years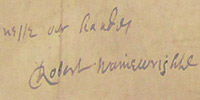 Rev'd Wainright's signature (courtesy of Northamptonshire Record Office)
Robert Wainwright was rector of the parish for 43 years from 1668 to 1711. He was a wealthy man being lord of the manor at Wappenham. He bought Thorpe's church advowson for £400 in 1668.

Robert married Jane Wilson, the eldest daughter of the vicar of Fawsley, in 1669. Their marriage produced 6 daughters and 3 sons. Sadly his annual return after Easter 1693 states: "This year past buried in Thrup Moundevile, Jane, the wife of Rob. Wainewrighte, Dorothy, Jane, Margery, Elizabeth, daughters, and Zacharia , son of Rob. Wainwrighte, all buried in woollen according to the Act.
Witness my hand, R. Wainewrighte April 19, 1693. Examined by us Toby Chauncy, Jo. Woodhull."

The Burial in Wool Acts were enacted to protect the wool trade; no other material was allowed for burial. A relative had to swear an oath within eight days that the burial was according to the Act.

Robert married again in 1695, marrying Katherine, fourth daughter of Thomas Kirton. Robert died in 1711, aged about 70. He left the advowson to Katherine together with all "pooles, pooletailes and the coppice called The Grove" and by codicil "all my manor or lordship of Wappenham". Katherine died in the following year.
(Above engraving of the parish church: unknown date, probably late 19th century.)