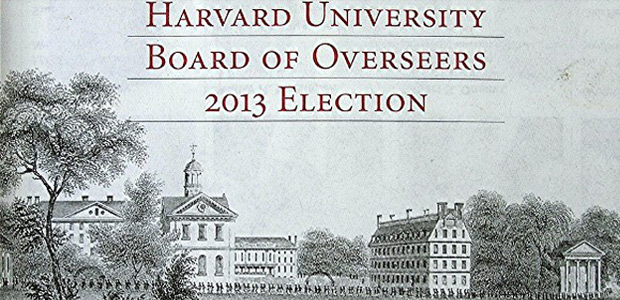 REV'D JOHN MAYO - A Puritan Pioneer (1597-1676)
• On the 1640 list of first settlers in Barnstable, Cape Cod, Massachusetts
• First pastor of the church in Eastham (Nauset), Cape Cod
• First pastor of the Second Church of Boston – "The Old North Church"
• On the Board of Overseers of Harvard College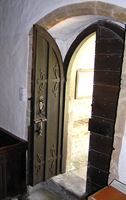 Threshold at Thorpe Mandeville's church
There is little doubt that Reverend John Mayo's formative years were in Thorpe Mandeville:

On 21 August 1603 John Mayo, aged six, would have crossed the threshold of Thorpe Mandeville church with his parents and four sisters for the baptism of his sister Joyce. Thorpe's parish registers record the event and also the burial in Thorpe Mandeville churchyard of his father, a carpenter, and his mother in 1629 and 1633 respectively. (Unfortunately there is no legible gravestone marking the Mayo graves.) John had been baptised in 1597 at Farthinghoe – only a few miles from Thorpe Mandeville.

The young John would have been aware of Robert Washington and his family residing at Sulgrave Manor in the adjoining parish, not realising that the manor house would become the ancestral home of George Washington, the first president of the United States. (Robert Washington's descendants did not depart for Virginia until some years after John Mayo's emigration.)
Mayflower
Interestingly, a John Mayo is recorded as a churchwarden in Sulgrave in 1552. However it is not possible to establish a family connection as Sulgrave's early parish records were destroyed in a fire. Researches by Mayo descendants indicate that John, a baize worker, married in 1618 in Leiden, Holland – the bastion for fleeing English puritans, many with rural backgrounds who then suffered hardship in Holland. In 1620 a group of Leiden puritans emigrated from Holland on the Speedwell, transferring to the Mayflower in England for it's epic journey to America. John, his wife Tamisen and their five children emigrated to America some years later, apparently after returning to England. In his father's will of 1629 he is referred to as Mr. John Mayo, indicating that he had achieved some social standing.
By 1639 John and his family were in Cape Cod, being on the 1640 list of first settlers in Barnstable. John became a teaching elder and in 1646 he was appointed first pastor of the church in Eastham (Nauset), Cape Cod.

In 1655 he became the first pastor of the Second Church of Boston at the head of the North Square ('The Old North Church'), subsequently made famous by Paul Revere's raising of warning lanterns and his midnight ride in 1775. Incidentally, Paul Revere's home was built in about 1680 on the site of the former parsonage of the Second Church burnt down in Boston's "Great Fire" of 1676.

Rev'd John Mayo had his own house built in Hanover Street, near the corner of Prince Street. It was later owned by Cotton Mather whose father, Increase Mather, followed John Mayo as pastor of the Second Church.

The mid 1600s were fearsome times. In 1656, shortly after John Mayo's arrival in Boston, Ann Hibbens, of high social standing, was found guilty of witchcraft by Boston's General Court and executed – predating the Salem Witch Trials.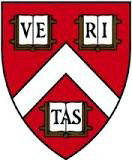 Harvard coat of arms
Rev'd John Mayo was appointed to 'The Honorable and Reverend The Board of Overseers' of Harvard College from at least 1667. The Board of Overseers was introduced in 1642 and it still continues to have an important role in the governance of the university. Degree holders have authority to elect all members of the board.

Aged 79, Rev'd John Mayo died in 1676 in Yarmouth, Barnstable County, Plymouth Colony having relinquished his church appointment three years earlier. He outlived two of his five children. Sadly there are no images of Rev'd John Mayo or the Second Church building which was destroyed by fire in 1676.
Interestingly, Rev'd Charles Chauncy, a staunch puritan, was rector at Marston St. Lawrence (a parish adjacent to Thorpe Mandeville) from 1633 to 1637. In 1638 he emigrated to Cape Cod and preached at Plymouth until 1641 before moving to Scituate. In 1654 he became the second president of Harvard University until his death in 1671.

Thorpe Mandeville is 7 miles from the town of Banbury. The town and its surrounding villages were renowned for their puritan views in the 17th century. Even today, the Banbury Town football team is known locally as 'The Puritans'! There is no evidence that Chauncy and Mayo conspired together in puritan 'Banburyshire' but is it a coincidence that they both first emerge in Cape Cod records circa 1638?

(Primary Mayo information source: Rev'd John Mayo & his descendants by Jean Mayo-Rodwick.)